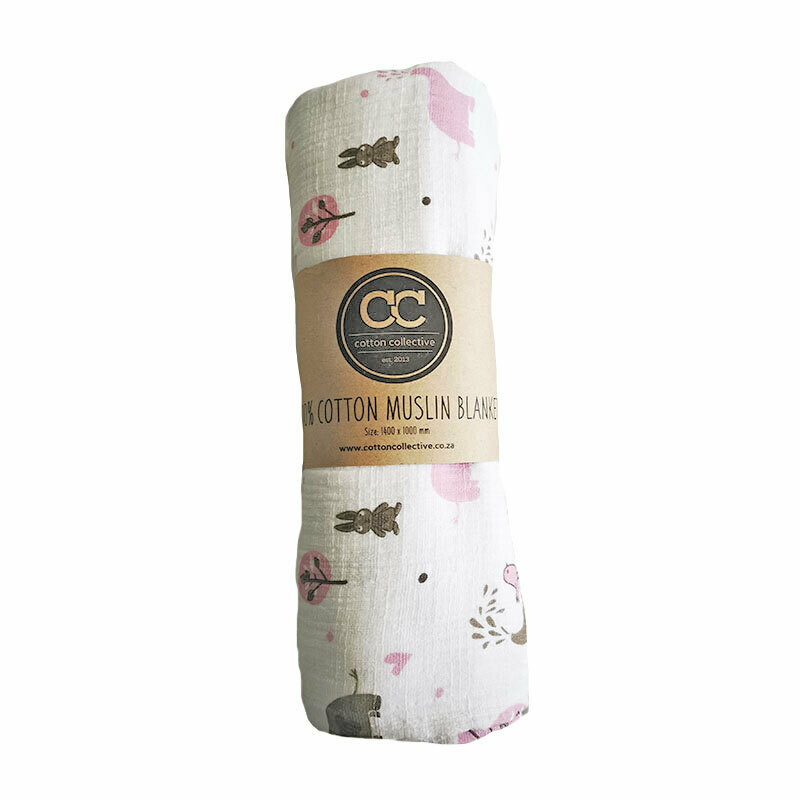 Muslin swaddle baby blankets - Ellie & Friends - Pink - 100% cotton
SKU 00025
Product Details
Muslin swaddle baby blankets - Ellie & friends - pink
The reason we swaddle is to make the transition from womb to world easier for your baby. With our new 100% cotton Muslin swaddle baby blankets - Ellie & friends design this becomes a lot easier!
Because this blanket is a 100% cotton muslin it is breathable making it gentle on your little ones soft skin! In our hot climate your baby can become overly hot and cranky very quickly. But when they are young they still like to be wrapped tightly making them feel secure. The loose-knit allows you still swaddle and keep baby cool.
This will then allow for better sleep if the arms are tucked in so that the baby cant startle themselves awake.
The muslin swaddle blanket size is 140 cm x 100 cm allowing multiple uses. Whether you swaddle, cover baby in the stroller and car seat or use it as a burp cloth you will soon take it everywhere!
The Ellie & friends design gives us a fresh take on the popular baby elephant design for the nursery. Mix and match with a subtle grey & pink colours scheme. This is the perfect gift for a baby girl.
Not only do you have the cute elephant to work with but also his friend bunny rabbit and little bird.
Join our Cotton Collective family and follow us on Instagram to keep up to date with new products and how to enjoy your purchase!
Save this product for later